It is currently Thu Jan 28, 2021 5:29 am
Please note that you will not be allowed to join the drive if you come to the meeting point without a functioning pre-programmed radio and a flag with flag pole attached to your car. This is for your safety and for the safety of others on the drive. We appreciate your understanding and cooperation.
General - Club Founder

Posts: 2996
Medals: 1
Real Name: Ahmad Pervez
Vehicle Make & Model: Toyota FJ Cruiser 2008
Disclaimer: Agreed and Signed.
Nickname: Ahmad
Number of drives: 735
Location: Dubai
Blood Group: AB+
Contact:
Meeting time: 0600
Drive starts: 0615, just after Sunrise
Drive will end at 0900
Terrain: Khatam to Al Aweer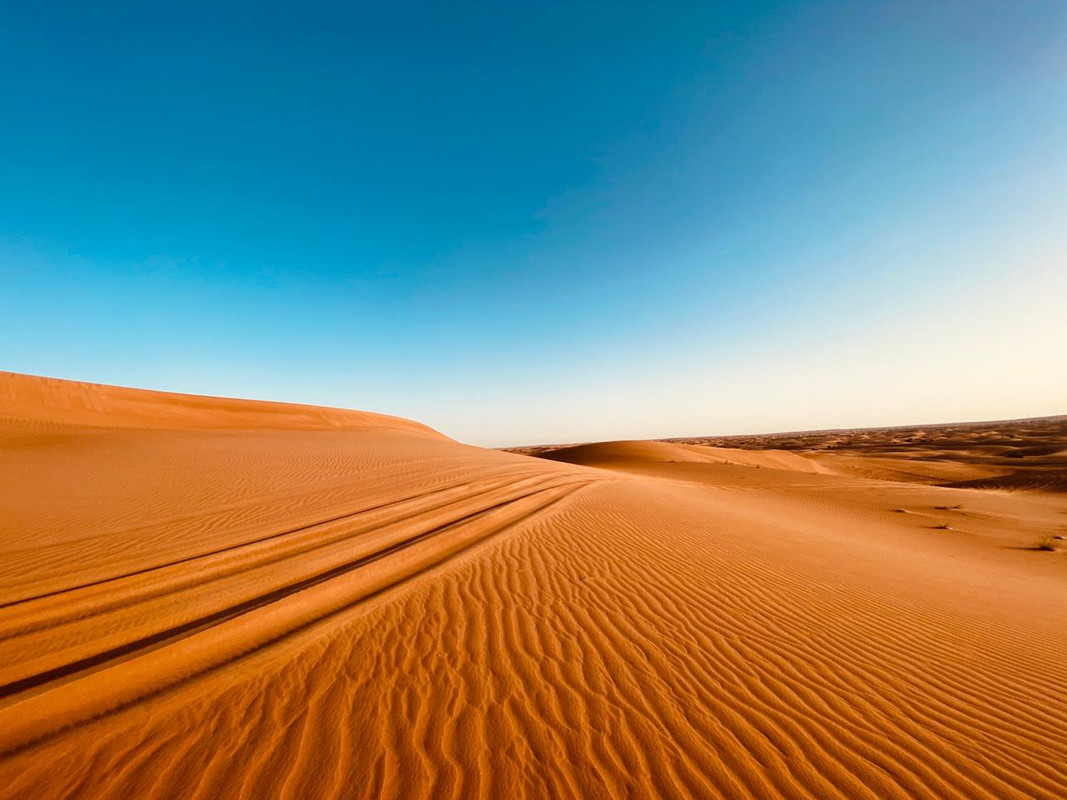 Please be punctual so we can maximise our time on the sand!
PLEASE NOTE THAT FOR SAFETY PURPOSES ONLY FEWBIES WITH SUFFICIENT DRIVE EXPERIENCE WILL BE ADMITTED
COVID 19 PREVENTION MEASURES
A. At the meeting point, please park the vehicles at least 5 metres apart and observe standard social distancing practices.
B. Face mask and gloves to be worn at all times.
C. No shaking hands, hugging or any other physical contact.
C. Max 3 persons per vehicle, or 5 if from the same family staying in the same house.
D. Please watch the drive briefing on website page
E. Communications on the day will be carried out by radio, so please ensure your radio carries the correct channel announced on your convoy's WhatsApp group so you can line up correctly once at the meeting point, deflate your tyres are deflated and mount your flag.
F. Drivers AND passengers should remain in their vehicles, after deflating their tyres and NOT meet or socialise with other participants.
G. There is to be no sharing of any food or drinks.
H. No sharing of any equipment, tow topes, shackles, radios or any other accessory.
I. In the event of a recovery, please radio your position in the convoy and vehicle - a marshal will advise you on how to self-recover or will assist.
Checklist:
a) Fully functional 4x4 vehicle with enough fuel.
b) Air compressor in working condition.
c) Recovery rope/strap.
d) Compatible Radio pre-programmed to Clubs frequencies.
e) Refreshments for oneself.
f) Off road flag attachable to vehicle.
Etiquette:
1) Registering and not turning up stops others from joining and is highly avoidable behavior.
2) Be punctual.
3) Avoid bringing along unregistered participants without prior permission.
4) Strict Social Distancing norms to be followed at all times
"There are only three sports: bullfighting, motor racing, and mountaineering; all the rest are merely games" - Ernest Hemingway

Ahmad Pervez
050 6534953
---
Private

Posts: 4
Real Name: Michael Themel
Vehicle Make & Model: Nissan XTERRA Off-Road, 2" Lift Kit & bash-plate, Compressor, Flag, Walkie Talkie, Sand Recovery Plates, Snatch Straps.
Disclaimer: Agreed and Signed.
Nickname: Mike_XTERRA
Location: Dubai, Motorcity
Blood Group: A+
Hi
looking forward to the drive!!
---
---
---