Deputy Upgrades & Promotions, 20th of June '2020.
It gives me immense pleasure to announce the following members promotions,
to the Rank of Deputy of Dubai Offroaders.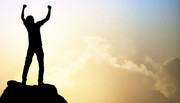 a. Qfrag or Andreas Stein, with his F150 Raptor, the quintessential engineer fully equipped and prepared for all eventualities.
b. Hafidk or Hafid Khamlichi, as skillful with his Drone Camera as he is with his grey FJ.
c. Siku1985 or SIkander ever smiling and helpful, driving his Dodge Ram
Best of Luck and see you all in the Sand, soon.