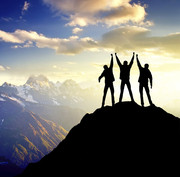 It's my pleasure to announce the following promotions.
a. Jo Pav to Marshall (4 Star)
b. Pierre Eldik, Eldikp to Marshall (4 Star)
c. trq , Mohammad Tariq Afzal to Deputy (3 Star)
It goes without saying that you are all Excellent Drivers and Team Players, who are not only fully equipped to handle any Rescue or Emergency situation in the field, but have a very positive attitude to help, guide and assist other members during the drives.
Very well done , all of you truly deserve it !!!!!
I Will be happy to follow your lead.