Note: the winning trip by members votes is the wadi drive, so please be prepared and see you at the meeting point.
This coming weekend we are giving u the chance to vote for and choose the drive u guys prefer!!
pls find below the 2 drives to choose from and vote above for the one u wish to participate in!!
by the end of this week the poll will close and the option with most votes will win to be the drive of May 5th weekend....
Drive 1 || Wadi asima full day drive
WINNER DRIVE!!
This coming Thursday MAY 5th we will be visiting the northern emirates for a full day adventure drive.
All DO members and their families are invited to join us for a pleasant day in the mountains where we shall slowly make our way through the wadi to a spectacular exit straight into the dunes. Once we've had enough dune bashing we will head to exit and end the day.
pls make sure to bring your own food, beverage we will be having a lunch break in the wadi.
Please note that this drive will be slightly tough on your tires, so do make sure that yours are in good condition specially the spare.
DATE: Thursday MAY 5th, 2016
TIME:10:00 am
PLACE: Northern Emirates Wadi Asimah
Meeting Point: Al Tayybah on Dibba-Masafi road (E89)
Google maps users: 25.384936, 56.167989 /degrees (DD.ddddd°) just copy and paste in Google maps
GPS users: 25°23'5.77"N, 56°10'4.76"E /degrees, minutes (DD°MM.mmm')
Meeting Time: 10:00 am (meeting point is about an hour away from dubai)
Drive Start: ASAP
Duration: sunset
Drive Route: Wadi Asimah to Al Ghayl
Drive Terrain: Wadi gravel roads, some rocks, soft dunes
Finishing point: Al Manamah road 18
Drive 2 || Starfish dunes + Thu night camping.
SORRY NOT THIS TIME!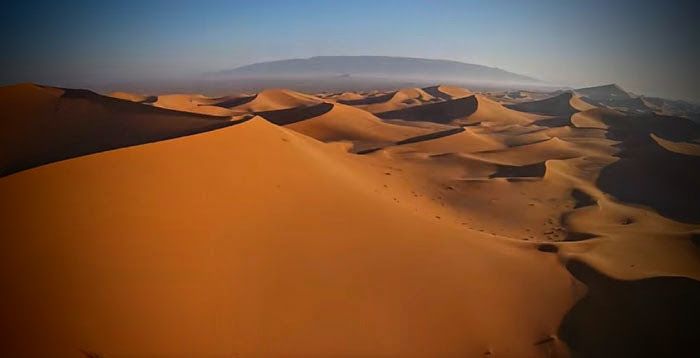 LETS HEAD DOWN SOUTH AND REVISIT THE STARFISH DUNE FORMATIONS OF AL WAGAN, CAMPING AMIDST THE VAST SANDS OF THE AREA FOR THURSDAY NIGHT, ONLY TO WAKE UP ON FRIDAY WITH A FULL DAY OF DUNE BASHING AHEAD OF US. ...
Day and date:
Thu 5 MAY
Drive Type:
multiple-level drive depending on member/marshal registrations
Meeting Point:
EMARAT petrol station at ghantout highway || MAP LINK || 24°54'10.6"N 54°56'38.9"E
Meeting Time:
2:00PM Thu 5 May
Drive Start:
2:45PM
Drive End:
6:00PM Fri 6 May
Duration:
2 days + one night
Drive Route: Abu Huraibah to Al Wagan
offroad start point|| MAP LINK || 23°39'23.6"N 54°58'59.1"E
campsite || MAP LINK || 23°38'09.1"N 55°00'11.8"E
offroad finish point || MAP LINK || 23°31'43.8"N 55°29'15.9"E
-PLEASE BE THERE ON TIME AND TUNE TO CHANNEL 7 (462.712) AS SOON AS U REACH THE PETROL STATION.
-A FULL TANK OF FUEL IS A MUST! VEHICLES WITH SMALLER FUEL TANKS SHOULD CARRY AN EXTRA 10L JERRY CAN !
-CARRY ENOUGH FOOD AND BEVERAGE FOR THE DURATION OF THE EVENT. FRIDAY LUNCH WILL BE A QUICK SNACK ONLY! DONT FORGET UR CAMPING GEAR AND A BUNCH OR TWO OF FIRE WOOD
-IT IS IMPERATIVE THAT YOU CARRY A COMPATIBLE RADIO (+CAR CHARGER) TUNED TO DO FREQUENCIES FOUND HERE (RADIO FREQUENCIES) PLEASE READ YOUR OWNERS MANUAL AND GET ACQUAINTED WITH THE VARIOUS FUNCTIONS OF THE DEVICE AND MOST IMPORTANTLY HOW TO MANUALLY INPUT A FREQUENCY!! ANYONE WITHOUT A PROPERLY CONFIGURED RADIO, WILL NOT BE ALLOWED TO JOIN THE DRIVE, FOR SAFETY REASONS!
Checklist:
a) Keep your emergency contact info at vehicle dashboard.
b) Carry air compressor with you and ensure it's in working condition.
c) Ensure your 4x4 vehicle is in perfect condition and with enough fuel.
d) Compatible Radio is a must.
e) Carry all necessary off-road gear / recovery equipment in good working condition.
f) Carry enough water / refreshments / re-hydration drinks for self & co-passenger(s).